Labels to watch from Berlin Fashion Week
With the great opportunity to be in Berlin for Fashion Week, I was able to see new collections of sustainable fashion brands, get inspired by high fashion catwalks and mingle with loads of like minded people.
This post presents some impressions, but most importantly five labels to watch. They're on fire and I'm incredibly proud sustainable fashion is more and more shifting away from it's dusty image of linen, felt and old öko ladies. We're all onto something and I'm pumped to support this fashion revolution further, no matter what.
5 labels to watch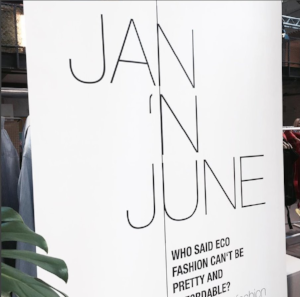 The Hamburg based label stands for minimalist fashion, transparency and traceability. The two female founders (gogogo!) say #byebyefastfashion by creating pieces that are cool and sexy. Clean and simplistic, just how my Scandinavian environment enjoys it. With individualized QR codes, each clothing item possesses an ECO ID, which can be scanned to gain further insights in textile origin, production location, material composition and certifications. What else would you ask for?
Say hello to the Dutch and cruelty free brand. Noumenon and the founder Dena keep up with recent trends. This year, besides their lovely vegan items, they've been introducing the 'Couch to Coat' collection, where old surplus fabric for furniture is being used. The items are from limited stock and re-use and interpret items that are one of a kind. Pretty cool I have to admit.
"We love to give fabrics a second life, upcycling is the new recycling. 50% of Noumenon's second collection is made from surplus furniture fabrics. Each fabric is different and comes in little quantities, meaning that every garment is one of a kind."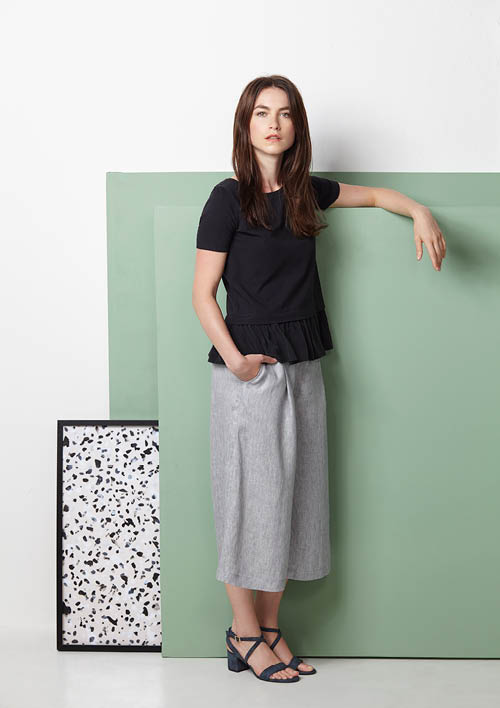 One of the big surprises in Berlin has been lana. Being a family owned German brand, Lana has been celebrating their 30th anniversary. The brand has shifted its identity and kicked it off quite well at Berlin Fashion Week. Dresses, shirts and trench coats not only charm you with being GOTS certified, but their style. Lana surprised me and you should keep an eye on them.
It's a great sign when you pass by a showroom, fall in love with the pieces, then the story and vision behind the label and then even one of the co-founders. Sani, the one founder of Sani-Kai, has pursued me not only with soft silk-like material, but further her approach. The material is made out of recycled European PET bottles and the yarn is produced in Italy. Once they're ready, the production continues, such as in Switzerland in a family-owned sewing room.
Sanikai is an ethical and vegan label from Switzerland. And by coincidence, they have some really pretty mustard yellow pieces. Their soft and floaty pants could be my next ethical buy, if I would not be a broke student.
When intuitively grabbing pink culottes in masses of clothes, my inner feminist and Barbie have been activated. The polish brand Koko World has recently launched their German webshop and stand for travel-inspired collections. The mostly fair trade pieces combine African styles with European design.
Their showroom seemed very jumpy and playful, but combined with the right minimalist pieces, their items can look calm and classy. I've been able to try on one of their pieces, together with Vintage IT girl Julie and Jess from the liveliest. How'd you like our color blocking pic?!
For this year's Fashion Week I was able to bring a design piece with me, handmade and sustainable from Malmö. ByFridaEm uses old inner bike tubes to create pretty body belts like this one. I wore it twice, for the show by Nathini van de Meer as well as the Dandy Diary party. Further I've been wearing all second hand and borrowed pieces, to further support VinoKilo as well as the concept of borrowing, lending and renting clothes.