new items - august
straight away: i have to admit, i've bought some trainers which are not second hand and i feel guilty :(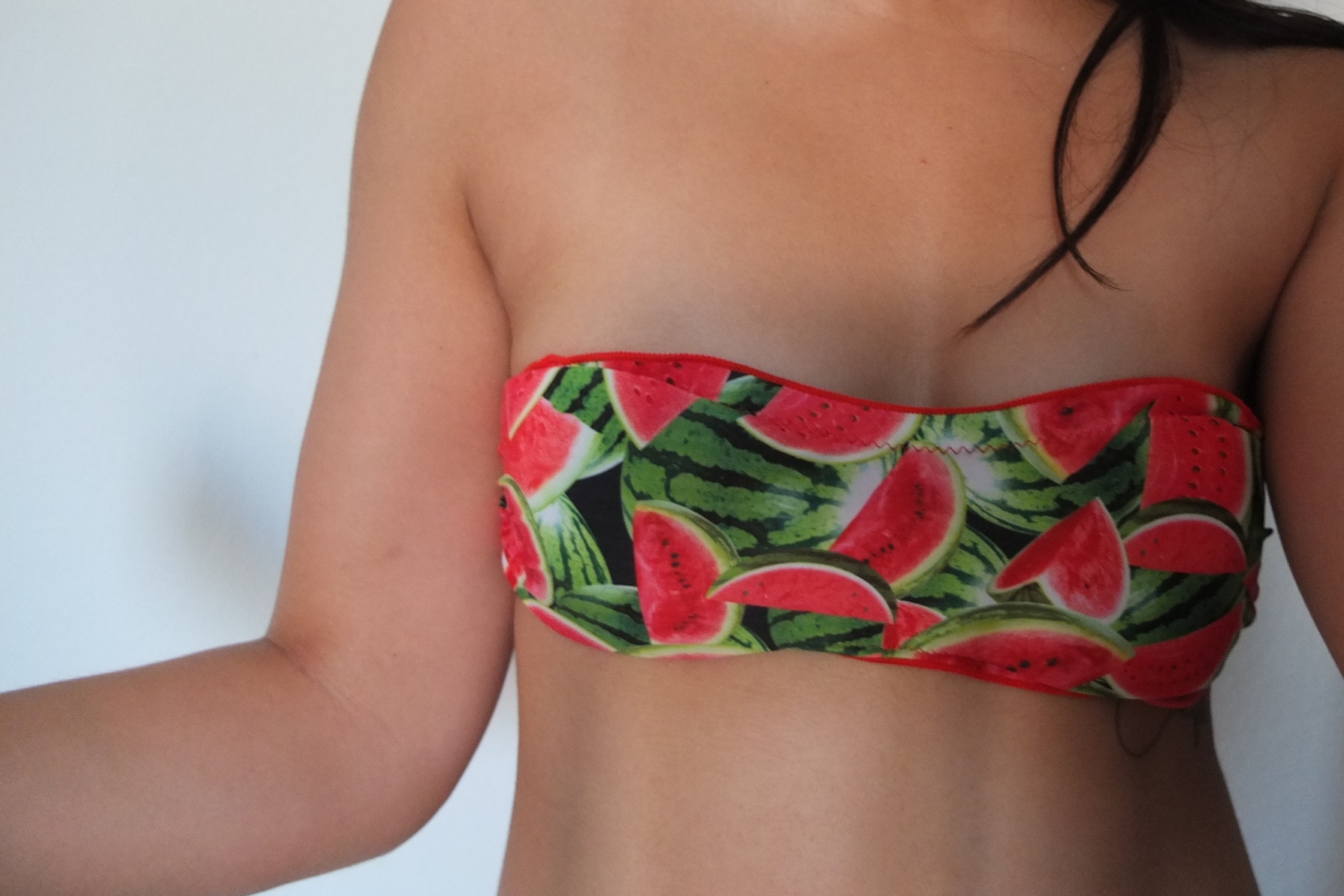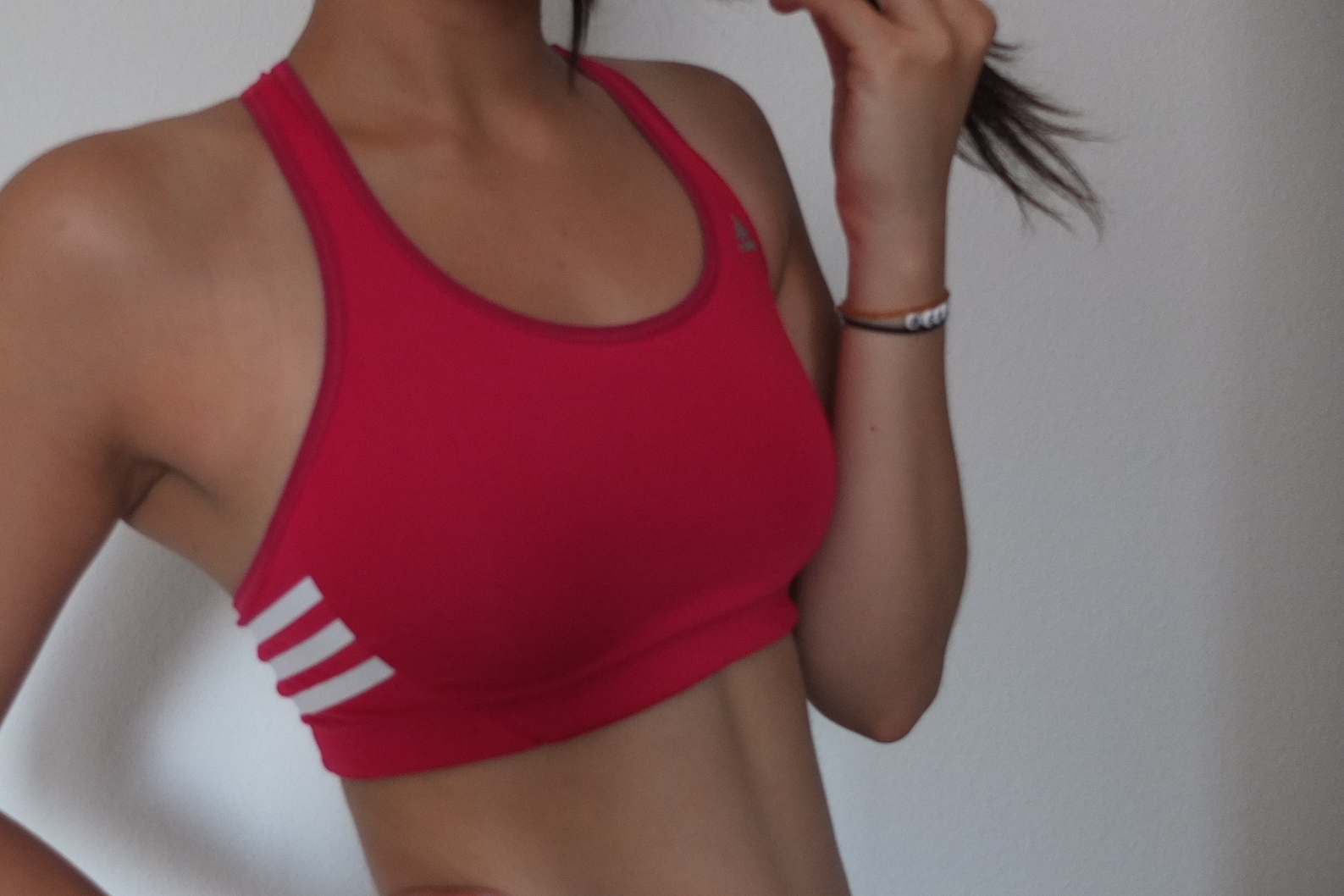 melon bikini: ok, so i have this weird habit of buying one bikini each summer. i have been doing this since puberty and of course have donated others i don't wear anymore. this is the resut of a very stressful summer, due to my thesis. i had to treat myself with that bikini, as i am going to celebrate my graduation in france with my class mates. i've found it on Kleiderkreisen and paid 15 €
adidas ultra boost: yes, they look new and they are new :( i am attending a charity run next month and realized, that my old runing trainers have lasted more than 8 years. i have reviewed and discussed this buy so many times but i concludes: i definitely need new (and not second hand) trainers. i have really awkward feet, which is the reason why i had to include a running analysis as well, which has been in the store. second hand shoes wouldn't have been an option, due to the suspension. i then have decided to buy shoes which i would also wear privately other than only for running, which is the reason of choosing the black and simple version. as i have excluded shoes from my experiment, i think i am still in, but i feel super guilty :( i really do not want to invest in fast fashion anymore, but there is no ethical option, particularly for running shoes...
adidas sports bra: this one is a second hand piece which has cost me less than one forth of the original price. i have desperately waited for this piece, more will be described in the blog post tomorrow!
melonenbikini: ok also, ich habe diese komische angewohnheit jeden sommer einen neuen bikini zu kaufen. das habe ich schon seit meiner pubertären phase gemacht und die alten nun auch gespendet. das ist also das ergebnis eines stressigen sommers, weil ich ja meine abschlussarbeit geschrieben habe. ich habe mich mit dem bikini belohnt, weil ich mit den liebsten kommilitonen in frankreich urlaub machen werde. hab ihn auf kleiderkreisel gefunden und 15 € gezahlt.
adidas ultra boost: ja, die sehen neu aus und ja, die sind neu :( ich werde im september an einem spendenlauf teilnehmen und habe gemerkt, dass meine alten laufschuhe nun schon über 8 jahre alt sind. ich habs echt mehrmals überdacht und mit freunden diskutiert und gemerkt: ich brauche neue (also keine second hand) schuhe. weil ich so komische füße habe, musste ich also im laden einen laufanalyse machen. second hand schuhe wären keine option gewesen, weil ich ne krasse federung und ein schmales fußbett brauche. also habe ich mich für dieses schwarze paar entschieden, dass ich auch außerhalb vom laufen gehen anziehen werde. weil ich schuhe aus dem experiment ausgeschlossen habe, bin ich der meinung, dass ich immer noch im game bin, aber ich fühle mich so verdammt schleeeeecht :( ich will nicht mehr in diese ganze modeindustrie investieren, aber es gibt für laufschuhe einfach keine ethische alternative...
adidas sport bh: dieses ist jetzt wieder ein second hand teil und hat weniger als ein viertel des original preises gekostet. ich habe echt sehensüchtig auf das teil gewartet, dazu dann mehr im blog post morgen!