thrifted items - october & #noclutternovember
here are the three items i have bought in the month of december.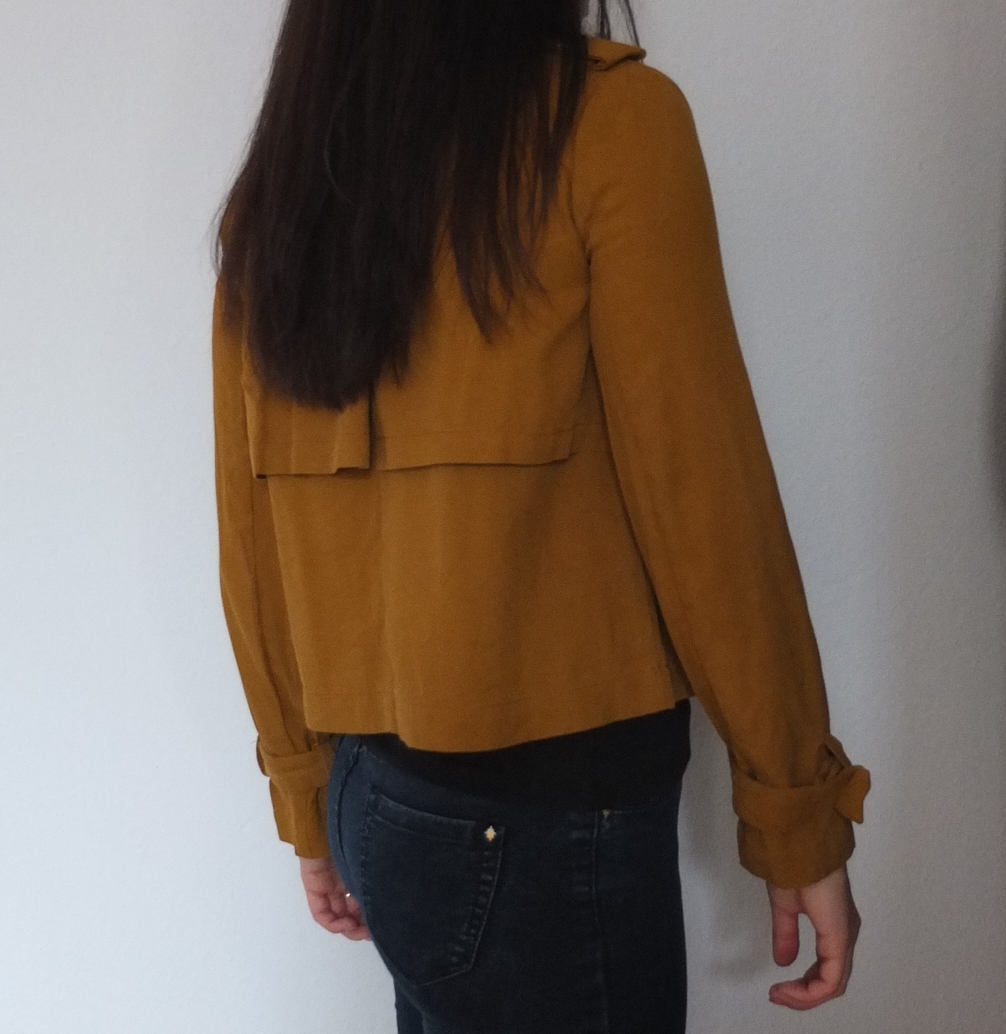 the mustard-colored jacket has been thrifted via Kleiderkreisel and is a great piece for work as well as privately. the second item, the oversized dress has been bought at Oxfam for 7,50 EUR. it's an XL, but the lose fit over some jeans or with tights will be great for the autumn season. the third piece is a jumpsuit (or overall? i never get the difference and that's both the same to me). this items is currently waiting to be washed, so i was unfortunately not able to take another picture, soooorry! as i am looking for an outfits for my graduation night, i have ordered this piece via Kleiderkreisel for 25 EUR. the soft cotton is very comfortable, but i think the legs are too short to wear with high heels :(
i do have many new items, especially because i have gotten so many at the VinoKilo sale. through instagram i have found rocket_science, who launched the #noclutternovember, where her goal is to get rid of 100 items within the month of november in order to live a more minimalistic life. i spontaneously decided to join her with this challenge, which might have to do with the new pieces i have bought haha. i'm really looking forward to it, as i am trying to live more consciously. how about joining me as well?
die senf-farbene jacke habe ich bei Kleiderkreisel ergattert und sie wird auf jeden fall auf der arbeit und privat getragen. das zweite teil, mein neues oversized kleid, habe ich fuer 7,50 EUR bei Oxfam erstattet. es ist schwer zu erkennen, aber das locker sitzende kleid mit dem v-ausschnitt kann entweder mit einem pulli darunter oder mit einem kurzen oberteil ueber eine jeans getragen werden. ist auf jeden fall ein schnaeppchen fuer die herbstzeit. das dritte teil liegt gerade in der waesche und konnte kurzfristig nicht fotografiert werden, - mi scusi! der jumspuit (oder overall? ich verwechsel das immer...) von kleiderkreisel hat 25 euronen gekostet und war eigentlich fuer meinen abschlussball gedacht. leider denke ich aber, dass er zu kurz fuer hohe schuhe ist :( mal sehen...
ich habe diesen monat also echt viele teile ergattert, gerade auch wegen dem VinoKilo event, puuuh. bei instagram habe ich zufaellig rocket_science gefunden, die die challenge des #noclutternovember (clutter = krempel) vorgestellt hat. dabei muessen 100 teile innerhalb des novembers aus dem haushalt verschwinden, - durch verschenken, verkaufen, weitergeben, etc. ich bin also dabei, mein leben ein bisschen minimalistischer zu machen. vielleicht auch, weil mein schlechtes gewissen wegen den vielen teilen so schlecht ist... bin also gespannt und werde alle 100 teile fotografieren und euch mitteilen, wie es laeuft. bock mit zu machen? :)